One of the elements of the Seattle Asian Art Museum renovation and expansion is the creation of new doorways in the museum's Fuller Garden Court. These doorways—opening onto a new space with floor-to-ceiling glass windows—will allow for gorgeous views and strengthen the visual connection between the museum and Volunteer Park.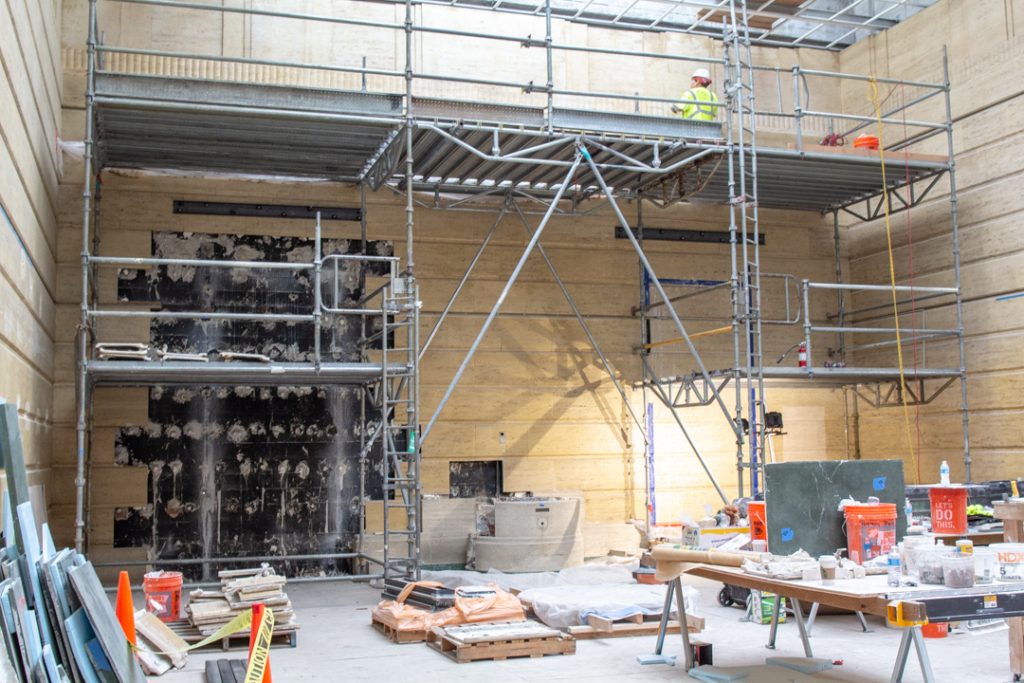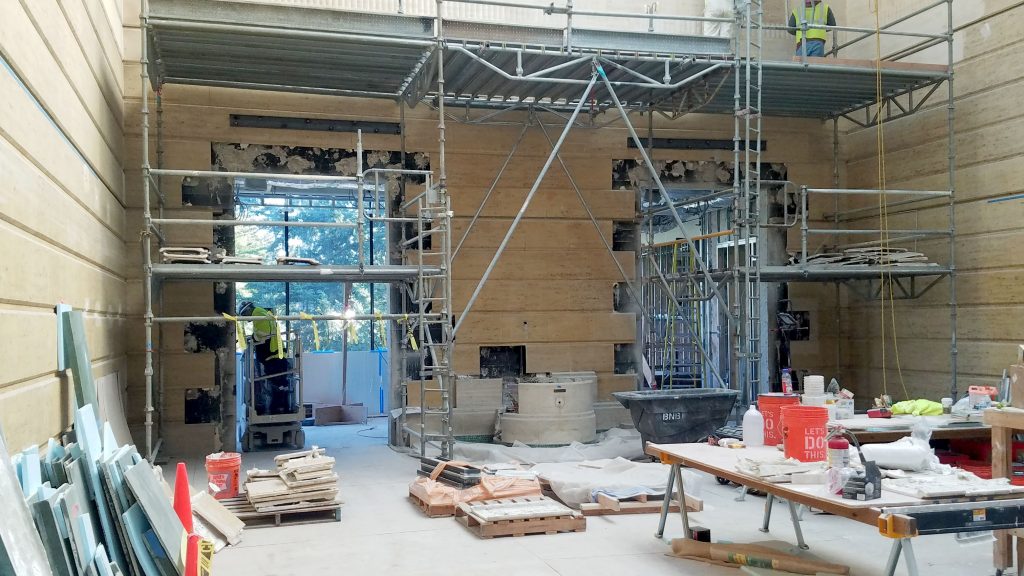 The Seattle Asian Art Museum's historic building, and the original home of SAM, was constructed in the 1930s during the Great Depression. The walls of the Fuller Garden Court were created using scagliola ("scal-yo-lah"), a plaster technique that mimics the look and feel of natural and more costly stone.
Work is underway to carefully cut openings in the walls for these doorways. The parts of the wall being removed will be saved, should the need arise in the future to return the walls to their original form.