Visitors to Volunteer Park may have noticed that the construction fencing has been taken down around the Seattle Asian Art Museum and that new grass has been planted. While the museum is not yet ready to reopen, we are pleased to note that the main construction phase of the Seattle Asian Art Museum renovation and expansion project has been completed.
On Friday, June 21, 2019, the City issued a Temporary Certificate of Occupancy, and responsibility for the building was officially returned to the Seattle Art Museum from BNBuilders. There is still much work to do inside the building, as the project begins final preparations for the art to be returned to the building—from testing the climate control systems to finalizing lighting and interior finishes to moving in case work for the display of art.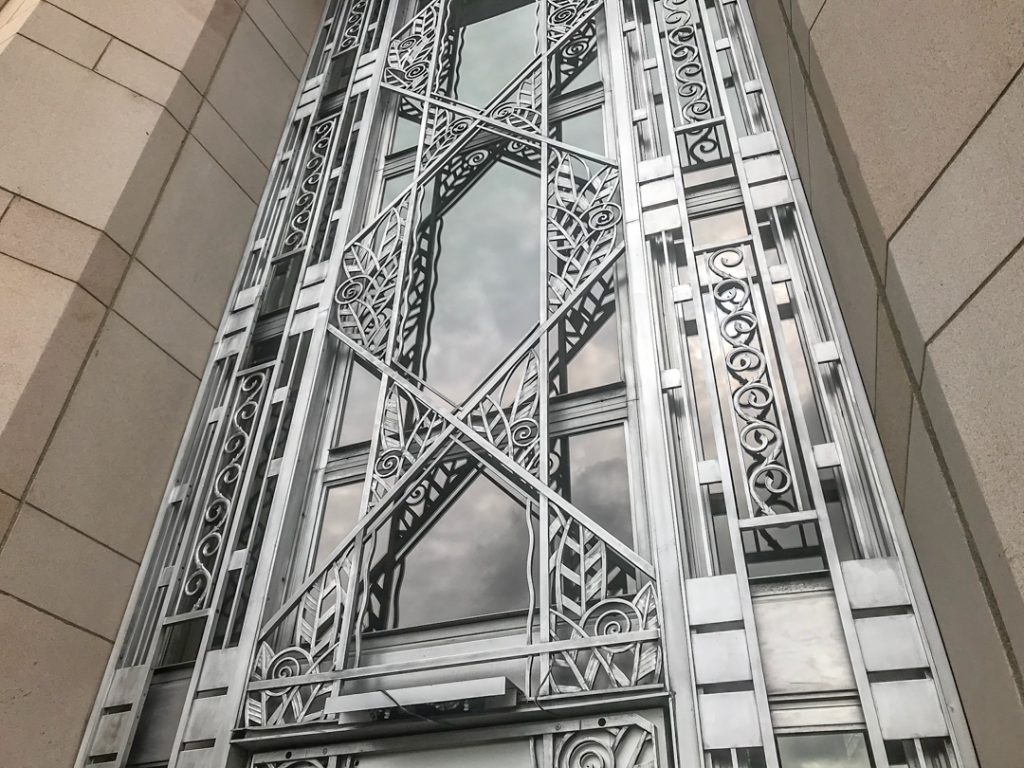 In addition to the completed expansion to the building's east side, visitors to the park can already see some of the final results of the Seattle Asian Art Museum project. Immediately apparent is the stunning Art Deco metalwork at the iconic building's front entrance that has been cleaned and fully restored. And the opaque finish on the glass used for the entrance has been removed, so for the first time in decades the windows are transparent, allowing visitors to see into the museum and even into the park beyond.
Work on the project continues, but each day brings us closer to the reopening of this cultural gem.